Writer and Editor

Anya Johanna DeNiro
OKPsyche now available from Small Beer Press!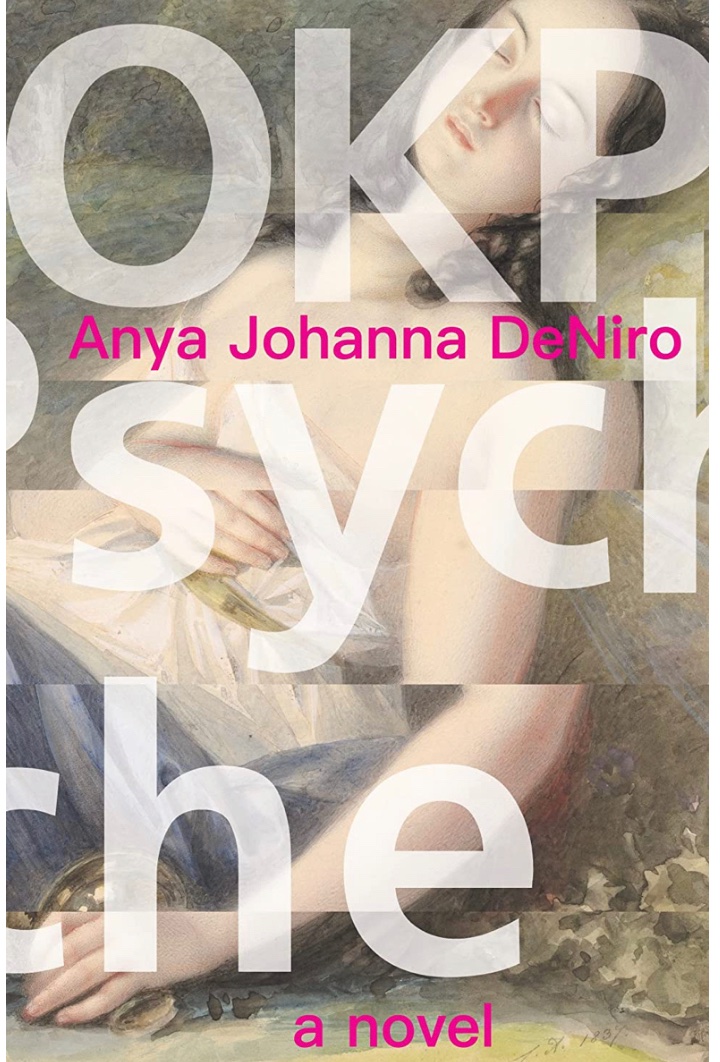 Order: Small Beer Press | Bookshop | Amazon



"Tense and funny, heartfelt and uncanny, Anya Johanna DeNiro takes us on an hallucinogenic tour through the mind of a woman on the edge. Guided by strange angels or losing touch with reality — either way, it's happening to you!"
— Morgan M. Page, screenwriter of Framing Agnes

"DeNiro's novel is a lyrical, emotionally powerful story about what it means to try and find a place for yourself in the midst of a hurricane of climate disaster, violence, and fear. It's a story told through weird, ghostly, haunting fantasy. Fans of enigmatic speculative fiction like Our Wives Under the Sea, by Julia Armfield (2022), will enjoy this tale of queer parenthood, of the reality of the sharp fear of trans lives, and of complicated self-discovery."
— Booklist (starred review)

"Beguiling. . . . a fascinating and often lovely weird fiction character study."
— Publishers Weekly

"OKPsyche is a spectacular novel, like a shard of stained glass in brilliant reds and greens and purples. DeNiro shows us the impossible and the possible with equal honesty. The book is a chronicle of hope and hurt and freedom, suffused with anxiety and grace, and told in prose that just won't quit. It's major. You'll remember where you were when you read it."
— Isaac Fellman, author of Dead Collections

"DeNiro has done something beautiful here, weaving a luminous lament for a ruined world with the simmering pain of a woman finally coming to life. Delicate, lovely, and ultimately full of the impossible hope that shines forth in trans lives."
— Maya Deane, author of Wrath Goddess Sing


---

EVENTS:

A Room of One's Own, Madison, Wisc., April. TBD!



SHORT STORIES TO READ ONLINE

"A Voyage to Queensthroat," Strange Horizons. Science-fantasy, sword and sorcery, shit moons, white plums.
"The Avalanchists," DIAGRAM. Near future, precarity of art, virtual reality, the alleged untrustworthiness of trans women.
"Take Pills and Wait for Hips," Catapult. Camping trips, estrangement from son, glass bottom boats.
"Faint Voices, Increasingly Desperate," Shimmer. Vienna, making silk, Freya, souls.